A compact electric heater with an iconic design that raises the bar for flexible home heating with an add-on option for smart functionality that unlocks a host of intelligent and energy saving features.
Taxes and duties included.
Mood light
The fan's soft, ambient light provides a warm and cozy ambiance, perfect for relaxing and unwinding. The mood light can be adjusted to your desired brightness, making it ideal for different moods and situations.
Cordless
True portability and uninterrupted use with a long lasting 9 hour battery life. Enjoy a refreshing breeze wherever you go without plugs, extension cords and wires.
Small But Mighty
With three fan speeds to choose from, you can adjust the airflow to your desired level for maximum comfort. Whether you need a gentle breeze or a strong gust of air, this fan has got you covered.
Adjustable Angle
Brings flexibility to your cooling experience and allows you to direct the flow of air exactly where you need it.
Automatic Rotation
Take your comfort to the next level with touch of a button. Automatic rotation allows the fan to move effortlessly, providing 180 degree coverage of your environment.
I can't get over Gale's sleek, modern design. It's a statement piece that also keeps me cool.
Gale's cordless design makes it incredibly versatile. I can use it in any room without worrying about finding a power outlet.
The Gale fan's mood light is perfect for winding down in the evening and creates a warm, cozy atmosphere.
What's in the box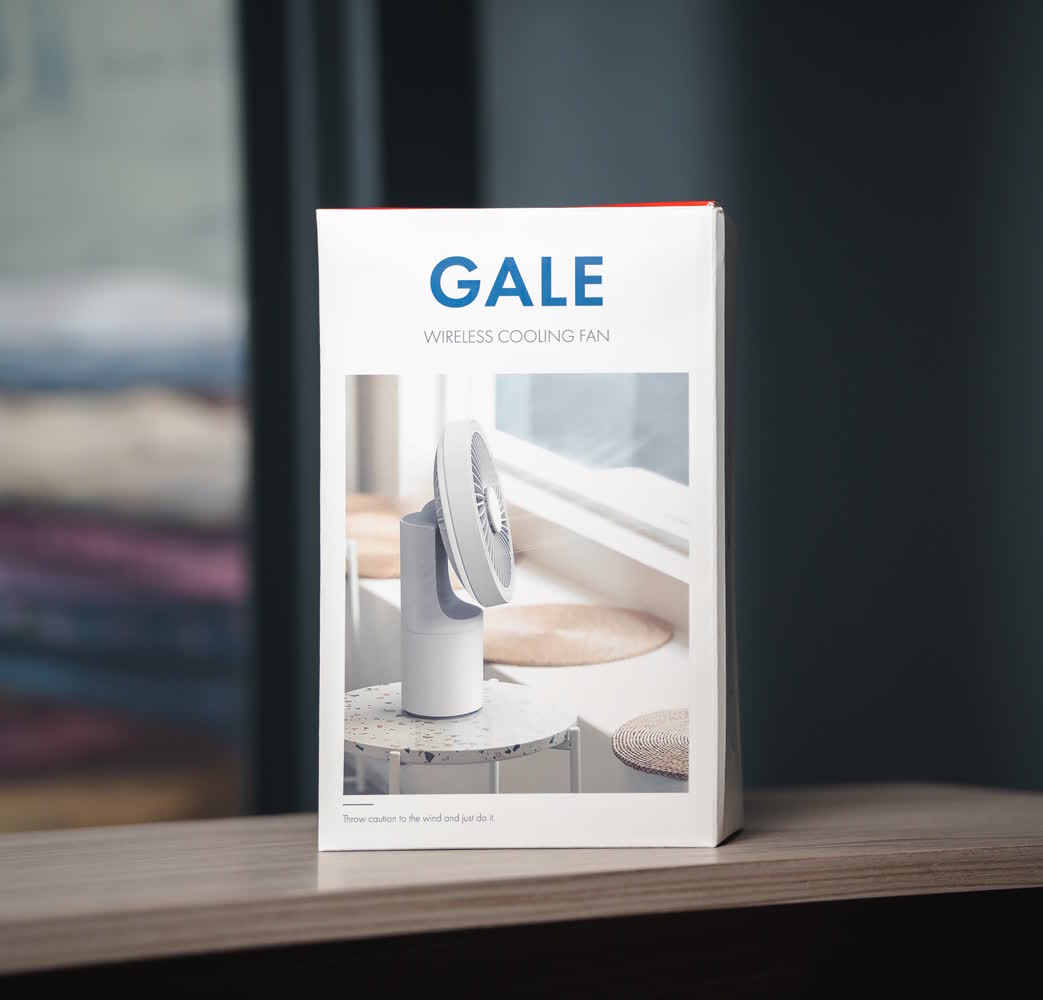 This product has no reviews yet.
FAQs
Here are some commonly asked questions from our customers
How long does the battery last?

Depending on the fan speed, Gale can operate between 3.2 hours and 18 hours between charges.
How quiet is Gale when operating?

Gale is whisper quiet, operating at 30 decibels.
Do you ship to my country?

Gale ships worldwide and we have express shipping available. The price includes any customs duties or taxes that may arise due to international shipping.
How long does it take to charge?

It takes 3.5 hours to charge Gale to full power.